We've held the second of our monthly 3D printing meetings recently, with a fifth person getting trained up on how to use our current printer, and are on the cusp of another advancement in our previously-mentioned 3D printing capabilities, now that 3 people have decided which printer design they're going to build next.
In the meantime, we continue to torture Beardicus's poor little Huxley RepRapPro making other little tschotskes that speak to our interests. This doesn't get us closer to the glorious future of 3D printers for everyone, but I like to think of it as our answer to Wall Street's "profit taking": Every once in a while it's nice to just cash out a little bit and enjoy what you've already got.
My turn at that most recently was this little model of monomeric insulin, based on the crystal structure reported by Gursky et. al.
The trick is how to take a computer model of something like this: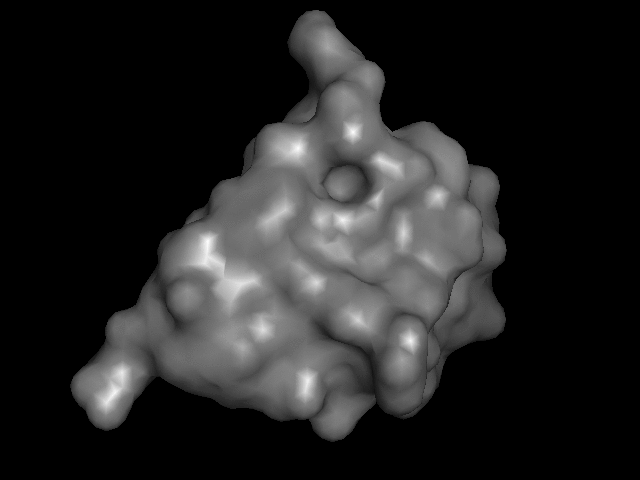 and print it on the 3D printer so that it goes from being an on-the-screen abstraction to something you can hold.
from dzho on June 5th, 2012
0 Comments